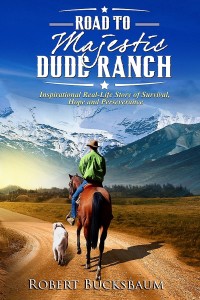 Robert's quest for a better life outside of small-town America leads him to the streets of Los Angeles in hopes of fulfilling his dream of becoming a screenwriter. In just a few months, he finds himself homeless, penniless and quickly losing his will to live.
He then makes a choice that will change the course of his life forever. His journey takes us to the trenches of Ft. Bragg North Carolina as a US Army Paratrooper, swimming with sharks in corporate America and dealing with the cut-throat world of Hollywood cinema and starlets. But it is a majestic ranch in the San Juan Mountains of Colorado that truly tests his sense of worth and determination.
[maxbutton id="1″]
Signed Hardcover available now!